Creation of geographically distributed video surveillance system in Samara
Open Technologies, Russian system integrator, announced about the launch of intellectual system of regional security based on video surveillance. It makes part of federal program "Safe City".

The Safe City program is aimed at prevention of crimes in public places, enhancing struggle with street crimes. The program provides for surveillance systems in the sites with heavy pedestrian traffic, residential areas and yards and traffic arteries.

The state contract between Open Technologies, Samara Police Department and Samara Region Public Security Department was signed in July 2008.

The works were scheduled for several stages.

During the first stage the specialists of system integrator had to build a highway network, organize 12 access nodes, build 27 video surveillance sites (inter alia at 8 subway stations),install 88 video cameras and switch several security services to the system.

Cisco equipment of Catalyst series was used for organization of transport network.

The security system itself was built on the basis of VOCORD technologies and products including VOCORD Tahion software with its high quality of video materials, perfect scalability, high reliability and failure withstandability, advanced video analysis algorithms.

Such intellectual system allows Samara's law enforcement authorities controlling the security of residents and guests of the city in real time mode and promptly responding to any emergencies.

At the moment Open Technologies and MEGATELECOMl LLC, which was contracted for the jobs, have practically finished he installation of OFTS, supply of the necessary equipment (IBM servers and Hitachi data storage system), preparation of server room and operations office, organization of operators' working places.

20 out 88 surveillance cameras were launched into test exploitation. They provide for on-line monitoring of the situation.

The completion of the first stage is scheduled for late December 2009. By this term the rest of the equipment will be assembled and the entire system will be configured.

Creation of geographically distributed video surveillance system in Ufa Construction of virtual network
Solutions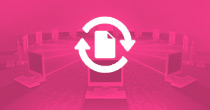 High Performance Computing Systems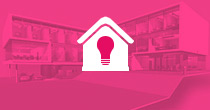 System in the field of efficient processing
Services